NOTE: This site is OBSOLETE. Ed Vasicek's new site is edvasicek.com.
Click HERE for the new site!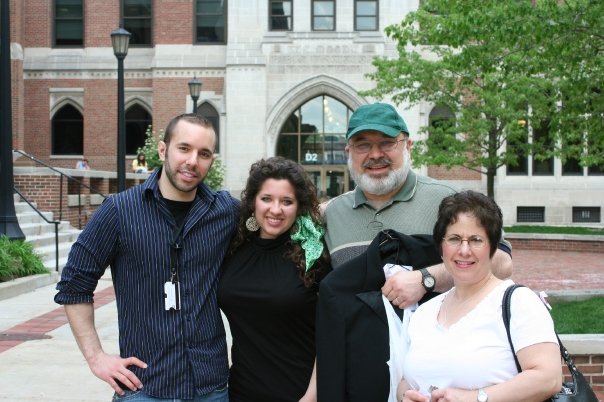 I have a lot of interests. I am the pastor of a conservative evangelical church, write a weekly Opinion column for our community daily newspaper, enjoy 1920's and 30's music remakes, read mysteries, enjoy Messianic Jewish music and studies, and also love to cook, collect stamps, jokes, and listen to Old Time Radio programs.

Although many of my theological papers can be found on our church's website (scroll down to find the link), I have created this site to include papers that are in progress or not quite relevant to our church site. Other information or links might be too frivolous for a church website. So here I am!
Order via Amazon at this Link: The Midrash Key
For Quantity Discount orders, class leader''s guide, to find out more or read my new papers discussing additional New Testament Midrash, please visit The Midrash Key website by clicking HERE.
Description
Tracing Jesus' Teachings Back to Their Old Testament Jewish Roots! "The Midrash Key" is based on the premise that many of Jesus' words are excerpts from sermons he preached based upon Old Testament texts. He used an ancient style of Jewish preaching called "Midrash." By locating the "mother texts" Jesus used in the Old Testament -- and then factoring in the Jewish debates of the day (as seen in the Talmud, for example) -- we can increase the CONTEXT of Jesus' words and fine-tune our understanding. "The Midrash Key" does so reverently (from an evangelical perspective). Understand Jesus like never before! Written in a style with the serious layman or pastor in mind, academics should also enjoy the book.
About the Author
Ed Vasicek received his B.A. from Moody Bible Institute in 1979. He has served as Pastor of Highland Park Church in Kokomo, IN, since 1983, and occasionally speaks at the Messianic Jewish Congregation Ahavot Yeshua in Indianapolis. Ed has published over 500 columns for the "Opinion Page" of the Kokomo Tribune, has been quoted on the front page of USA Today, and has published numerous articles in Pulpit Helps magazine and other journals and theological websites.
Great article on the church gathering for edification. Could have written it myself, but I didn't. Besides, this guy does a better job!
Worship at All Times, But Meet Primarily to Edify
(Biblical Fiction for the entire family---junior age and up) By Ed Vasicek
Part Seven -final (chapters 25-27)
My Favorites
Favorite Band: Bratislava Hot Serenaders (band)

Favorite Female Soloist: Barbara Rosene (best singer alive today and perhaps the best ever)

Favorite Male Soloist: Al Jolson

Favorite TV show: Emeril Live

Favorite Movie: Three Stooges

Favorite Book: Bible (NASB, NIV, or ESV)

Favorite Sports Team: White Sox (when they win only)

Favorite Food: Too many to list, perhaps my favorite is pasta (mostaccioli or penne) with meat sauce
My Hobbies
Too many: Bible study, reading (non-fiction and mysteries), cooking, 1920's and 30's remake music (symphonic and hot popular jazz),Messianic Jewish music, watching my DVDs of TheThree Stooges, the old Get Smart TV show, Perry Mason, Hercule Poirot, Charlie Chan, stamp collecting, Al Jolson society, Park Band music, jokes, and general schmoozing.
Most Admired
Jesus Christ for sure.
Favorite Links
Bratislava Hot Serenaders Video
How to Order Bratislava Hot Serenaders CDs
Great Recipe Site: http://www.cookeatdelicious.com/

Barbara Rosene: The Best Female 20's Style Singer Ever!

International Al Jolson Society
San Francisco Starlight Orchestra
The Get Smart Page: Max and 99
Ed Vasicek's Kokomo Tribune Opinion Page Columns (and other stuff)
Prayer Links for Evangelical Believers
Prayers Written By Yours Truly for every day of the year and many occasions/needs
Papers and Articles (theological)
Parameter Fulfillment: A Newly Defined Hermeneutical Principle
Edification or Worship: Why Does the Church Meet According to the Bible?
How A Worship Format is Destroying the Evangelical Church
2 Peter and Nouthetic Counseling
Propitiation: The Heart of the Gospel (Romans 3:24-26)
Pastoral Reality Vs. Assumptions of Know-Nothings
Other Papers and Stuff
Vasicek Recipes, Including Crock Pot & Heart Healthy
Ed's Clog: Philosophy of Ministry Thoughts for Clergy & Profs